About Tong Dean
Established in 1992, Tong Dean Tech Co., Ltd., has a qualified factory registration certificate (Reg. No. 04000398), a legal industrial factory building of 1574 square meters, high-horsepower power distribution, RC steel construction materials.

Our professional teams with 50 employees specialize in piping, refrigeration, automatic control, micro-electromechanical, software and hardware technologies, who can solve problems comprehensively and effectively to fulfill customer's needs.

We are engaged in professional services such as the manufacture and maintenance of various types of semiconductor chiller and heat exchanger equipment. In addition to Tong Dean customized series with TD own brand, we also provide the maintenance services of top brand chillers and heat exchangers including ATS, Neslab, Affinity, SMC, Lam, Unichiller....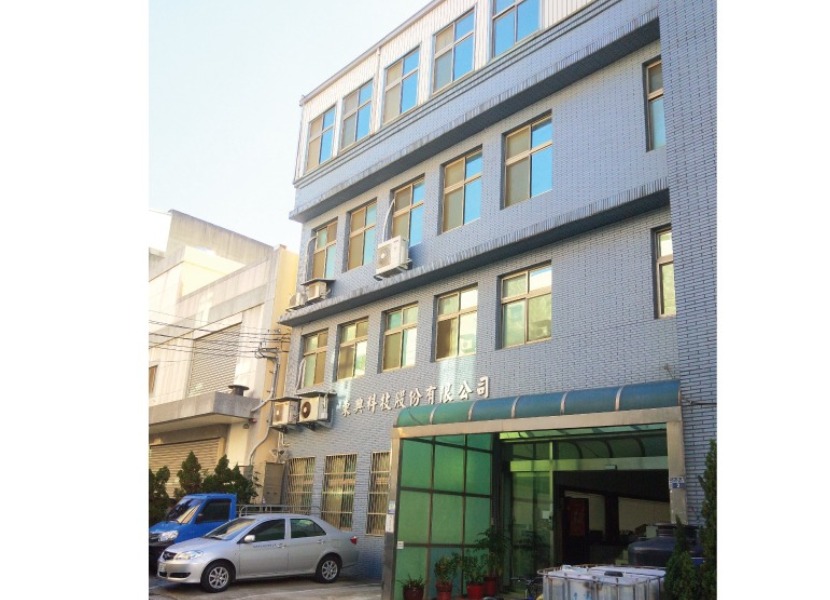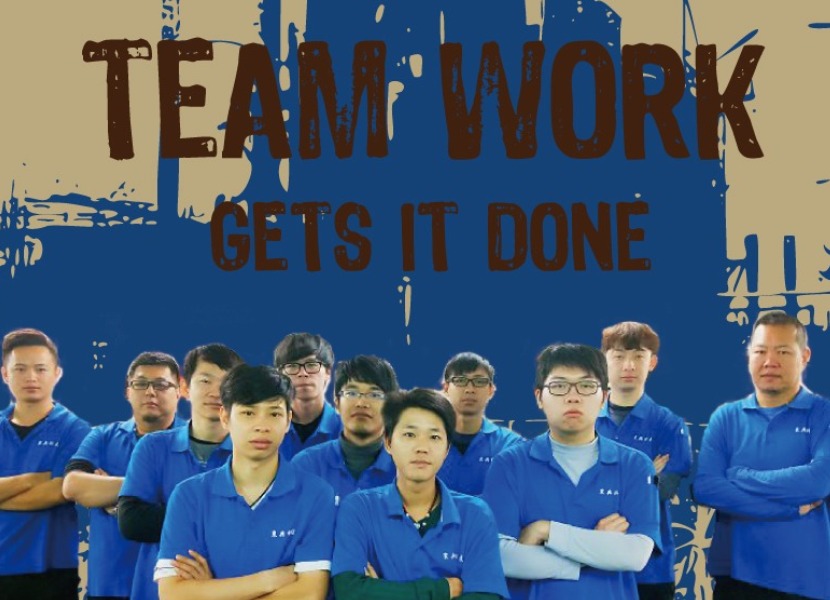 Our Advantage
Our maintenance team is well-skilled, and the maintenance unit of chillers has exceeded tens of thousands! Cooperative customers include TSMC, VIS, UMC, NSP, Macronix, AUO, Winbond and many other well-known high-tech companies. Tong Dean also has passed SEMI S2 certification.

We also obtained ISO9001 (International Quality Management System Certification) in 2004, can provide customers with a complete quality system and years of proficient professional experience, in the 24/7 attitude all year round, and high-quality equipment maintenance services, and become your best partner for machine quality.
Professional technology:
We have the ability to deal with heat exchange and chiller's caloric and cooling conversion capabilities.
Software remote signals such as RS232, RS485, DIO, and digital communication can be interpreted, calculated and customized.
創新突破
同時在公司「創新突破」信念的引導下,東典科技從歐美品牌之冰水機台設備出發,發展軟體整合系統"MES安燈監測自動化系統",東典科技之MES工廠自動化生產設備整合服務: 提供工廠完整規劃、設計、執行、施工、安裝、保固等服務。相信能幫助客戶提昇生產設備設備管理效率及品質,同時降低異常次數與生產成本。東典科技以「A++」的精神提供更完善的服務,本公司全體上下各司其職,針對客戶需求互助分享更順暢之整廠軟硬體設備效率提昇,讓客戶取得設備整合設計滿意之服務。
東典科技通過「經濟部工業局技術服務機構服務能量登錄」 認證
東典自動化不斷創新,研發最專業的系統。
持續努力研發最符合客戶需求的系統,一步一步為您走在最前面。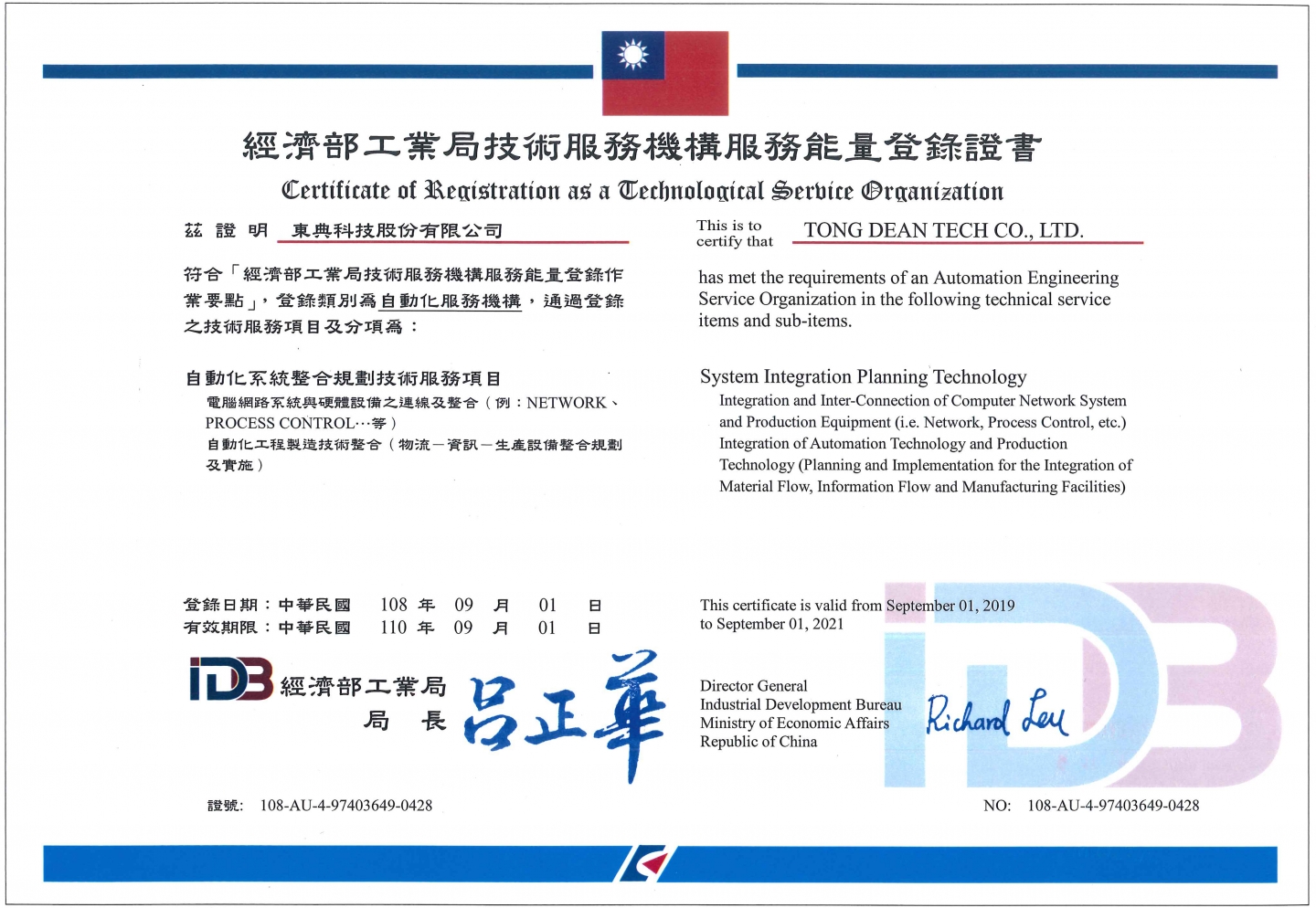 經濟部工業局技術服務機構服務能量登錄證書
經濟部工業局
AU4自動化系統整合規劃技術服務項目
401.電腦網路系統與硬體設備之連線及整合
(例:NETWORK、PROCES CONTROL...等)
403.自動化工程製造技術整合(物流-資訊-生產設備
整合規劃與實施)